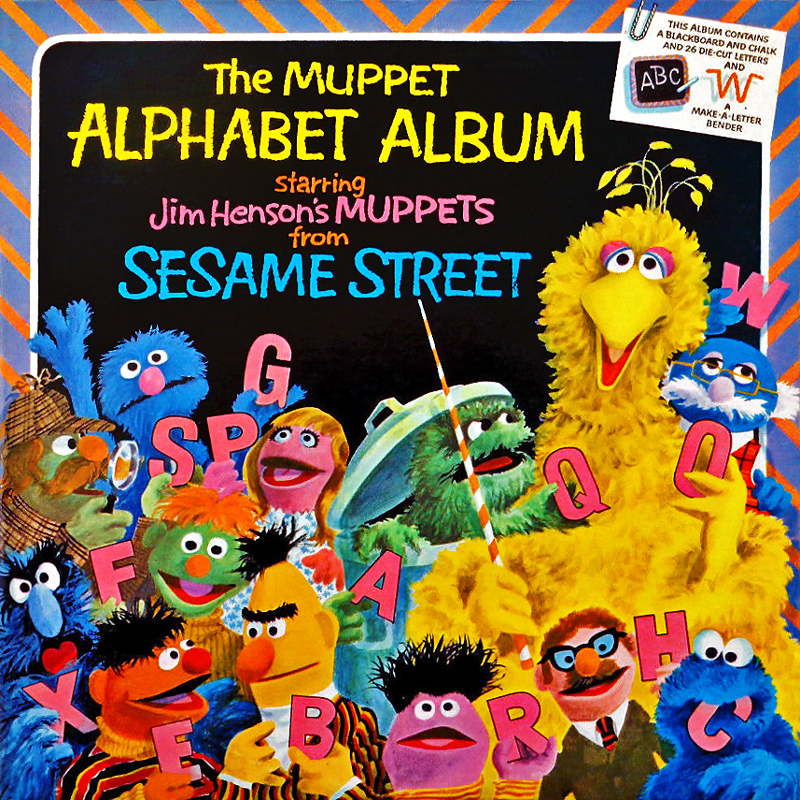 The Muppet Alphabet Album
was the first
Sesame Street
album that was hosted solely by the Muppets without assistance from the human cast. It was originally packaged in a gatefold sleeve, featuring visualizations of each letter of the alphabet by Smollin Associates. The original package contained 26 small punch-out letter-shaped books illustrating the songs, plus a letter-shaping pipe cleaner, a blackboard and chalk. The songs from this album were also released on seven consecutively numbered 45-rpm, 7-inch records. The album was also released simultaneously on a "Carry About" boxed set of 45s. The LP edition reached #189 on
Billboard
's Top LP's chart in early 1972. The album was also nominated for a Grammy Award for Best Recording for Children, but it lost to the cast album from
The Electric Company
.
The 1976 reissue dropped the inserts, and the gatefold contained new "Learn Your Letters" artwork which did not directly correspond to the content of the songs. In 1977, the album was reissued as part of the 3-LP boxed set,
Letters, Numbers and Signs
.
This album was reissued many times over the years on records, cassettes and 8-tracks, sometimes with slight title changes. More recently, a new CD and cassette edition was released, under the title
Sing the Alphabet
, with some minor changes (see below for details).